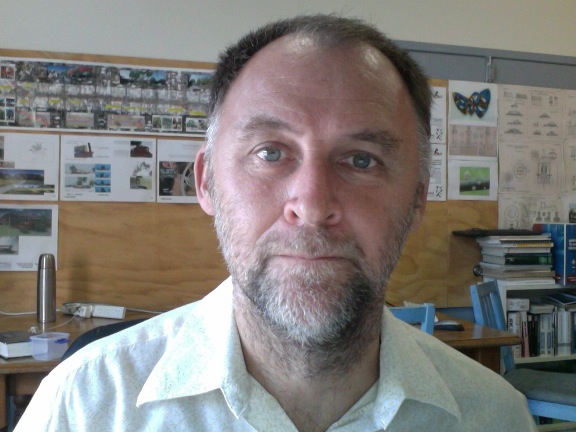 Contact: malcolmprice@socialhabitat.com.au
Resume
470 Main Arm Road, Mullumbimby
Telephone 02 66845177
Mobile 0410 623348
Email: malcolmprice@socialhabitat.com.au
Educational and Training Qualifications
First Class Honours in Architecture: University of Tasmania, 1993
Community Leadership Program: Oxfam (Community Aid Abroad) 1995-1998
Certificate IV in Assessment and Workplace Training, 2000
Participatory Project Management (International Aid Development Course) TorqAid 2003
Experience
2008- 2016 Social Habitat & Creative Mullumbimby
In 2008 after returning to live and work in Mullumbimby (NSW), I established a design and community development business, Social Habitat. The business has had an eclectic range of projects including:
2014-2016 Contributed to the development of a feasibility study and preliminary business plan for Southern Cross University's recently announced Innovation Lab. The Innovation Lab forms the cornerstone of the Northern Rivers of NSW's integration to Australia's broader private and public innovation ecosystem. My work included developing concepts for the physical space as well as input to the design of potential programmes to be run at the Lab.
2015 Recommenced research on the "water sanctuary" concept;
2013 Design of a multi-unit affordable housing project on Christmas Island, incorporating solar power, and clustered home office centres. This project included the development of a pre-cast concrete construction system incorporating local crushed coral aggregates;
With a small multidisciplinary team I led preparation of the Northern Rivers Regional Affordable Housing Strategy for seven Northern NSW councils in 2012;
2010-11 Design of a theatre and multi-use facility at Cape Byron Rudolf Steiner School;
2009-10 Coordinated a small team in the development of Tweed Street Master Plan, Brunswick Heads, for Byron Shire Council.
During this period I have been active within my community as a member of the local Showground Trust and as a founding member and president of a local community organisation, Creative Mullumbimby. In this capacity I played a key role in:
Organisation of the Mullumbimby Big Picture Show – a community forum in 2014 that led to Byron Shire Council resourcing a new master plan of the town; and
Design of the Mullumbimby Sculpture Walk in 2014, including funding and installation of Enter Here sculptural project in early 2016.
2007 Wik Projects Inc.
In late 2006 and 2007 I was employed by the Wik Waya people of Cape York, Qld, to help establish a new community and economic development organisation, Wik Project Inc. Subsequently I lobbied and gained funds from Queensland Government, helped write and develop Wik Projects Strategic Plan, began a cultural mapping project and designed a three year cultural activity holiday program for young Wik and Wik Waya people to help reconnect them with their country.
2001 – 2006 Queensland Government & Queensland NGO Sector
I worked in various roles including project design and management, community development, policy making, grant administration and strategic planning, within the Queensland Government and Queensland NGO sector. I led a range of projects, consulting with complex stakeholder groups and designed a broad range of infrastructure and service delivery projects in low social-economic communities including Inala, Deception Bay, Caboolture and Palm Island. I devised a number of unique community development methodologies adopted within the Community Renewal Program including "community storyboards" and "purposeful wandering". This phase of my life culminated with a senior government liaison role in the community of Aurukun on Cape York, where I lived for six months and negotiated an employment and training strategy for the community at the end of 2006.   Other significant projects and roles included:
Prepared "Call to Action" Refugee, Asylum Seeker and Migrant housing action plan in consultation with NGO stakeholders and Queensland Shelter, 2006
Representative on Queensland Department of Housing Board of Management Committees Affordable Housing, May 2004 – May 2005 & Homelessness committee, January 2005 – May 2005
Project manager and artistic director of Community Renewal at "Ideas at the Powerhouse", July 2005
July 2002 to March 2003, Project Manager and Architect of Palm Island Youth Facility, this included community consultation, developing funding and architectural design of the new $5M facility. This facility was completed at the beginning of 2005 and won a Queensland Premiers Award in 2005.
September 2002 I facilitated Glenala High School Laptop Project, a ground breaking information technology project that resourced year 8 students and their families with a laptop in their first year of high school;
Design of the Inala Community Chest project, this was a simple but ground breaking small grant program for grants of up to $1000 for innovative ideas by small unincorporated community groups.
1998-2001 Bioregional Technologies
My interest in rural and regional development was kindled in this period and subsequently as a co-director of Bioregional Technologies we researched the requirements of new types ofenvironmentally sustainable settlements that integrated an educational forum for leading edge scientific thinking. This was based on models such as the Centre for Alternative Technology in Wales and the Rocky Mountain Institute in USA. The project eventually focused on establishing a village on a large property near 1770, but foundered due to a lack of financial investments.
1994 – 1998 Arkishop Architects and Byron Shire Big Picture Show
Between 1994 and 1998 I worked as a professional architect and was co-director of a small environmental architecture firm in Byron Bay, Arkishop Architects. Significant projects included:
Between 1997-9 Developed three eco-cabin prototypes for Couran Cove Resort, South Stradbroke Island, using an experimental plywood box beam system and incorporating leading edge environmental technologies. Subsequently, we oversaw construction of 130 cabins using these designs.
Won a limited competition to design Yaraandoo Eco Lodge – an environmental education centre near Ebor in NSW (1994-8) including demonstration of a range of alternative energy and waste water technologies. Subsequently the building won a national award for Environmental Design in 2000.
In 1997, developed a design using a Community Mapping process of Federal Village Park (1996-7). Subsequently prepared Development Application. The park continues to change and grow based on this design.
1994 Designed and fabricated twelve composting toilets in three different prototype forms for AUSAID Kiritimati Trial Composting Toilet Project.
Also during this period I was a co-founder of the Byron Shire Big Picture Show, which was a series community forums and educational events, focused on environmental sustainability, good local governance and community development and which led to a range of new strategic directions for Byron Shire Council.
1993 Graduated with first class honours in Architecture from University of Tasmania
Final major project was the design of "Techno-Gypsy" housing in conjunction with a floating "water temple" which was a type of secular ritual theatre.